Our Colorado brewery tour began just as soon as we landed in Denver.  We hopped into the car and headed for Longmont, CO, home to Left Hand Brewing, Oskar Blues Brewing, and Echo Brewing among others.
The first place we checked out was Left Hand.
Naturally, we had to pose out front…  (there's lots more of this)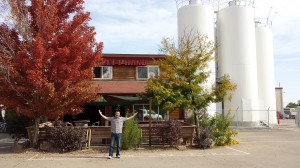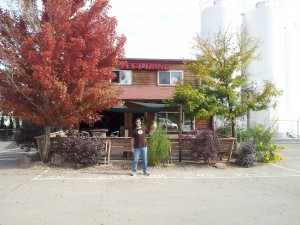 This brewery was extremely lucky during the historic flooding that took place in Colorado just weeks before.  The brewery, at the intersection of Boston Avenue and the St. Vrain river channel, miraculously did not flood.  Check out the aerial flood photo here.  The damage was still very visible, as seen in this photo below.  The large chunks of concrete in the river were parts of the former sidewalk along the bank.  What a mess!
Here's a picture of the entrance to the brewery.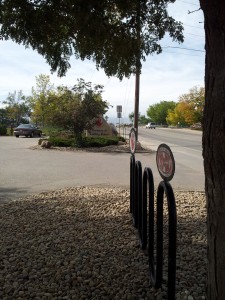 And here's a picture of the outdoor seating area complete with cornhole. It's a very relaxing place.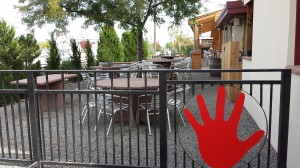 After checking the brewery out, we had to try some beer!  We each ordered a 4 taster flight and had a few tasters on the house.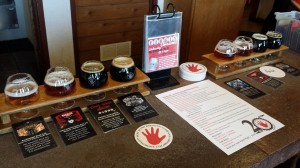 Here are a few more pictures from Left Hand Brewing.
After Left Hand, it was time to head to Oskar Blues Brewing and the Tasty Weasel Taproom!
We chose one flight of their 7 mainstay beers, and another flight with 7 of their one-off-Wednesday specialty beers.
As you can see, it was pretty busy, but they know how to pour beer!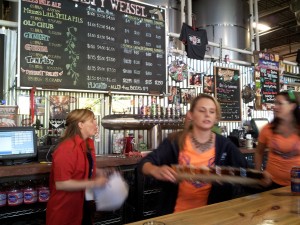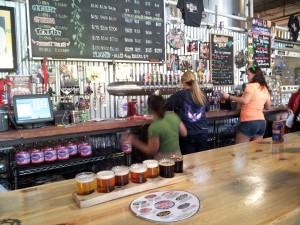 The last brewery we visited was Echo Brewing.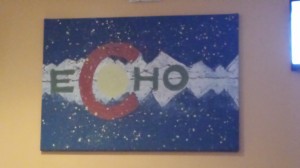 Echo has got some AMAZING beers!!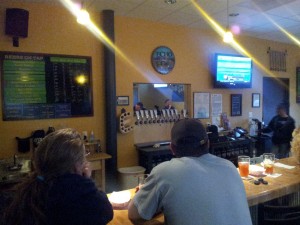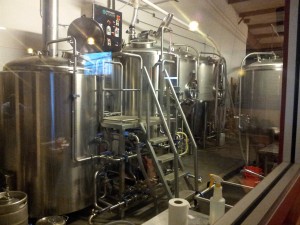 All in all, day 1 was a huge success!