Just like the immersion chiller, I decided to build a counter-pressure bottle filler, rather than buy one. The main thing I wanted was all stainless-steel parts, no brass and nothing containing lead.
Parts arrive…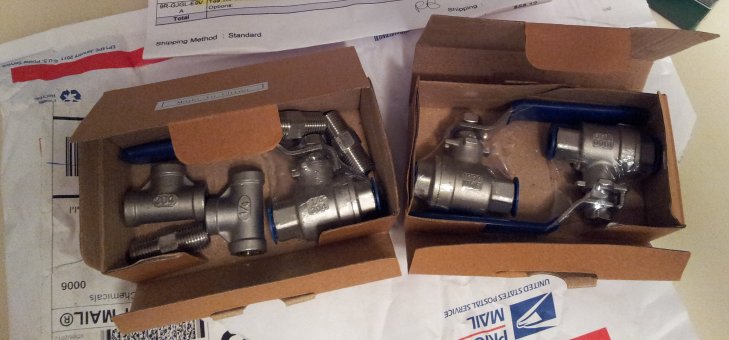 Some assembly required, but nothing difficult.
Here's the finished counter-pressure chiller. Mine is all stainless-steel and I saved about $40 building vs. buying.
Here are a few pictures of the counter-pressure filler in-use. It works very well.